Miniature Golden Retriever Puppies
***Heavenly had puppies by Wooley on 5/27/17**
***Ivory had her puppies by Wooley!!! 5/11/17***
***Kira had her puppies by Maui!!! 5/9/17***
Jamaica x Mickey male in video below:
$1850 includes larger crate, rabies, older puppy shipping.
Born 11/18/16
Likely about done growing and between 33-40 lbs
Kira X Maui litter below: Born 5/9/17, likely to mature 30-48 lbs. $1700. 2 males currently available. Really light gold coats....a couple almost white.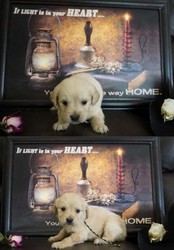 Heavenly X Wooley puppies below: Born 5/27/17. Likely to mature 28-45 lbs. $1700. Likely to ship the 21st or 24th of July. 2 females available and 3 males are available.(the 5 pups on the right are females)

Ivory X Wooley Bear Litter below: Born 5/11/17 Mature weight likely between 30-45lbs 3 males, 1 female available. $1500. Light gold / cream but not white.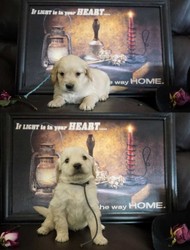 Ivory's Female Below: