Miniature Golden Retriever Puppies
Kira had her litter by Kokomo on 4/26/16!!!
Trudy x Wooleybear ***NEW*** Litter born 4/25/16!!!
Lady had her puppies by Kokomo on 2/24/16!!!
All puppies are registered through
Certified Pet Registry. You can visit the registry by clicking here:
http://www.cpryourdog.com/breed_standards.php?bid=618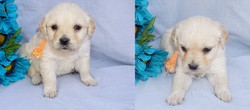 Lady's Orange collared Female above and Teal collared female below: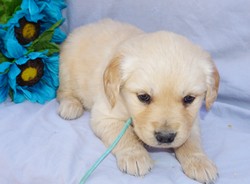 Kira X Kokomo litter below: 2 females and 5 males available as of 4/27/16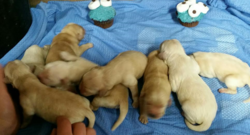 Trudy X WooleyBear litter below: Males available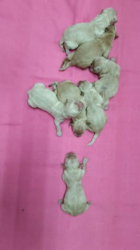 Orange collared Male below: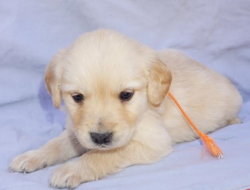 Trudy's Male Below: (born 10/25/15) Very sweet, easy going boy! Started on crate, doggie door, come, sit, and leash training.Higher percentage english cream (trudy color light but will not be white) miniature pup already started on his training $1800 plus older puppy shipping. To mature between 40-49lbs.