Miniature Golden Retriever Puppies Older Pups!
Older Puppies found on this page!!! Add a Training package or take advantage of our Christmas Special!
***Liberty had her puppies by Blue on 7/3/17!!**(ships "about" 8/28/17)
***Heavenly had puppies by Wooley on 5/27/17** (ready now)
***Ivory had her puppies by Wooley!!! 5/11/17***(ready now)
Ivory X Wooley Bear Born 5/11/17 Mature weight likely between 33-45lbs Darkest gold Male on the right of the picture - $1,000
Kira X Maui boy born 5/9/17 Mature weight likely to be 33-45 lbs lighter pup on the left in the picture - $1,000
Add a training package to either puppy and get "by" CHRISTMAS delivery!!!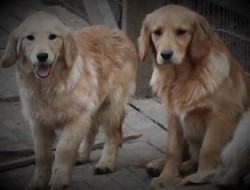 Heavenly X Wooley puppy below: Born 5/27/17. Likely to mature 23-28 lbs. GORGEOUS boy!!! $1500. 1 male is available.Such a love! He wants nothing more than to be by your side....or in your lap! Very calm and cuddly!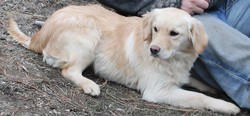 Liberty's boy below: Likely to mature 25-37 lbs 1 available sweet, and gentle little boy total love bug. $1400 ea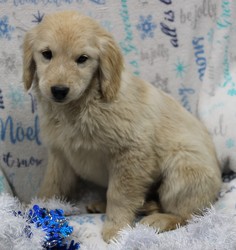 Liberty boy above and below....same puppy.