Miniature Golden Retriever Puppies
***Nilly Had her puppies by Wooleybear on 11/16/15!!!***
Rosemary had her puppies (By Kokomo) on 11/1/15!!!!
Kate ( and Kokomo)had a litter of English Cream miniatures born 11/1/15!!! (SEE OUR E-CREAM PUPPY LINK)
Trudy and Kokomo had their first litter! 10/25/15! (SEE OUR E-CREAM PUPPY LINK)
All puppies are registered through Certified Pet Registry. You can visit the registry by clicking here:
http://www.cpryourdog.com/breed_standards.php?bid=618
Nilly X Wooley available puppies below: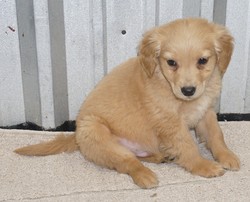 Both boys are sweet and playful, lighter boy is a little more dominant. Both boys are likely to mature under 38 lbs.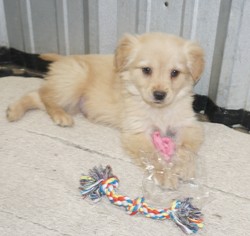 Rosemary's little girls below!
Rosemary's Green collar girl below: will likely mature 45 lbs or less, vocal, sweet little girl.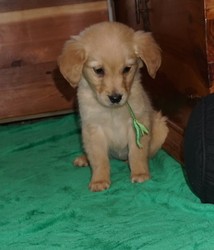 Rosemary's little girl below, more energetic, fun, wiggly, will likely mature under 35 lbs.