Miniature Golden Retriever Puppies
#1) I DO NOT LIST PERCENTAGES ANYMORE! There is no point to keep doing it. We are many generations down the road. If you like the parent dogs, go with that. If we breed back to a purebred, those will be higher percentage puppies. If we breed back to one of our larger, almost pure bred females....those will be higher percentage puppies. Our percentages typically range between 63%-96% golden and not more than 28% poodle (typically closer to 6-12% poodle). The gene pool is MIXED. And it is MIXED well this many generations down the line. This is how pure bred dogs are created.

Individual pricing next to each puppy/litter.
Ivy (looks just like Amy and full sister) had her puppies by Mickey on 12/18/16
Amy had her puppies by Mickey on 12/21/16
Jamaica had her puppies by Mickey on 11/18/16
Ally had her litter by Wooleybear on 11/6/16!
Kira had her litter of puppies by Kokomo on 10/29/16!!
Liberty had her litter by Mickey! 10/19/16!!
Older litters below:
Lady had her puppies by Kokomo on 8/29/16!! (Ready now!)
Nilly had puppies by Wooley on 7/18/16!!
All puppies can be registered through
Certified Pet Registry. You can visit the registry by clicking here:
http://www.cpryourdog.com/breed_standards.php?bid=618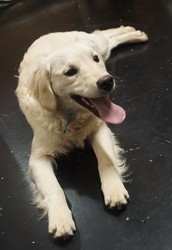 Nilly x Wooley (video upon request) cream males (Blue collar boy above and No collar boy below) above and below: $1500 Likely to mature 35-42 lbs. Starting crate and leash training, doggy door.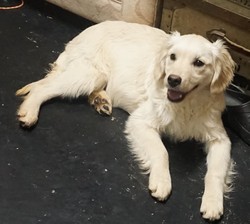 Ivy X Mickey litter below:
Born 12/18/16

5 males

1 female

Likely to mature between 29-45 lbs (sm mini and lrg toys likely)

$1700

Ally X Wooleybear litter below: Click on pic to enlarge. $1500 each.
Likely to mature 35-48 lbs

3 females available as of 1/14/17
1 male available
Started on doggy door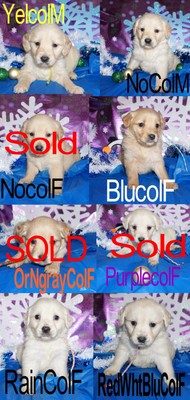 Liberty X Mickey litter pictured below: $1700
Estimated maturity~ 25-43 lbs
0 Females available as of 1/14/17
1 Male Available
Started on doggy door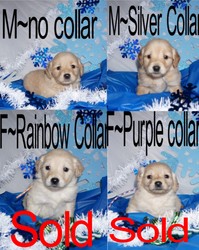 Lady boys below: $1000 Very mellow litter. Likely to mature 35-48 lbs. Started on doggy door. Video upon Request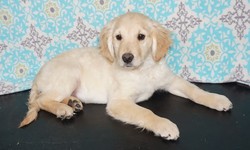 Amy X Mickey Puppies Below:
Born 12/21/16

3 females (3 reserved)

6 males (1 reserved)

Likely to mature between 29-45 lbs (sm mini and lrg toys likely)

$1700

Kira X Kokomo Litter below!!!! Born 10/29/16!! $1500
Likely to mature 32-45 lbs

3 males available as of 1/14/16
0 females
Started on doggy door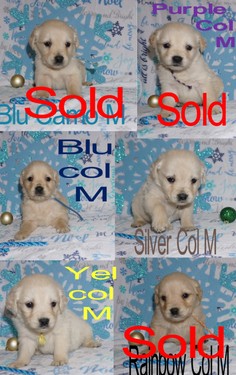 Jamaica X Mickey litter below:
Likely to mature 33-48 lbs
2 Females available as of 1/14/17
2 Males available as of 1/14/17

$1500
Started on doggy door