Puppies 10-24 weeks old!
Heavenly X Wooleybear had their pups on 11/20/17
Likely to mature 37-48 lbs

males $1600 (1 available)

73.5% golden retriever

Ready to go now!

Sweet and good looking boy from Heavenly so easy going and a bit of a smarty pants. Price to increase with more socialization and training.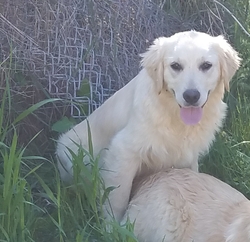 Symphony and Wooleybear had their pups on 11/17/2017
Likely to mature between 30-48 lbs

females $1900 (0 available )

1 male $1700

73.5% golden retriever

Ready NOW!!!

Adorable, near perfect miniature golden male with a mellow and soft disposition. Gorgeous pup...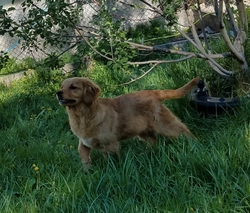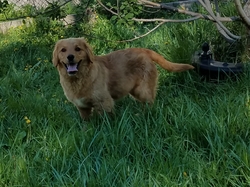 Blossom had her Miniature Lab puppies by Slim on 11/22/17
Labs (miniature included) are heavier by nature so they may be the same size in stature but will be heavier than a mini golden of the same size and appearance.

Likely to mature 35-55 lbs (Miniature lab size)

Females available $800 (deposits $200) Yellow females available Sweet mellow dispositions.

Shipping "about" Ready now!!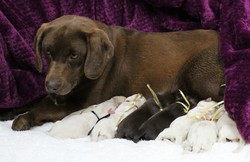 Blossom (above) no puppies available.